Natura Rosé
Tech Info
*Technical Data May Vary With Vintage
Availability
Size(s):
750ml 0 82734 64224 4
Soil:
Riverbed associated soils, deep alluvial clay loam.
Clay provides water retention, which contributes to a grape ripening.
Origin:
Central Valley, Chile
Bouquet:
Fragrance reminiscent of bunches of fresh strawberries.
Taste:
Bright, fresh red fruit flavors are silky and elegant on the palate. Slightly off-dry with good acidity. Delicate and easy to drink.
The organically grown grapes are handpicked in March, sorted and then directly pressed. Vinification takes place in stainless steel tanks with gentle pump overs and delicate lees stirring. The Rose is aged for 3 months in stainless steel tanks and is filtered prior to bottling.
Follow us on Social Media
Reviews

2021 Natura Rosé
read full review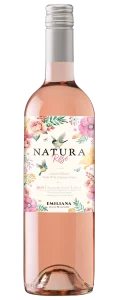 Natura
2021 Natura Rosé
Fresh grapefruit and some scented flowers and wet stones on the nose, followed by nectarines on the palate. An elegant and supple rosé. From organically grown grapes with Ecocert certification. Vegan. Drink now. Screw cap.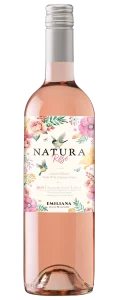 Date posted: April 28, 2022

2020 Natura Rosé
read full review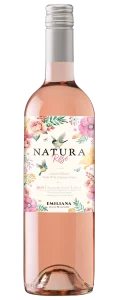 Natura
2020 Natura Rosé
A juicy, fruity red with some cooked fruit, yet it comes out fresh and vivid at the finish. Medium body. Drink now.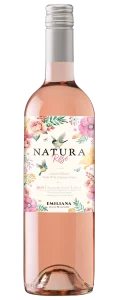 Date posted: June 1, 2021