Banfi
Founded 1919 in New York City, Banfi is solely owned by the Mariani family with Cristina Mariani-May as proprietor and CEO. The portfolio's jewel is the award-winning Castello Banfi vineyard estate in Montalcino, Tuscany. The prestigious wine portfolio, along with the Castello Banfi Il Borgo luxury hotel, Michelin-starred dining, and extensive hospitality offers the ultimate authentic Tuscan experience. The Mariani family is also owner of US Pacific Northwest based Pacific Rim & Company with projects from premiere AVAs across Washington state and the acclaimed Willamette Valley, Oregon. The Banfi portfolio also includes leading organic brand, Natura, featuring a successful range of varietal wines.
Castello Banfi, renowned for the renaissance of Brunello di Montalcino, was founded by the Mariani family in 1978. Widely known for their Pursuit of Excellence and research contributions, they founded the vineyard estate in Montalcino, assembling a property of 7,100 acres to produce quality wines by aligning closely with the culture and development of its territory.  Banfi has been awarded the Equalitas certification of sustainability and has received international recognition for exceptional environmental, ethical and social responsibility (ISO 14001 and SA8000) as well as an International Leader in Customer Satisfaction (ISO 9001:2000) by the International Standard Organization based in Geneva, Switzerland. Castello Banfi has become a hallmark for Tuscan hospitality and food, and includes Michelin star rated Sala dei Grappoli, a classic taverna, enoteca, private glass museum, balsamic cellars, winery tours, and critically acclaimed, luxury boutique hotel "Il Borgo," a Relais and Chateaux property.
Mission Statement
For a better wine world. Our mission is to nurture Banfi's luxury position in the category through building brands of superior quality, maintaining an emphasis on sustainability and prioritizing education  while maintaining a culture of teamwork, respect and pride in shared success.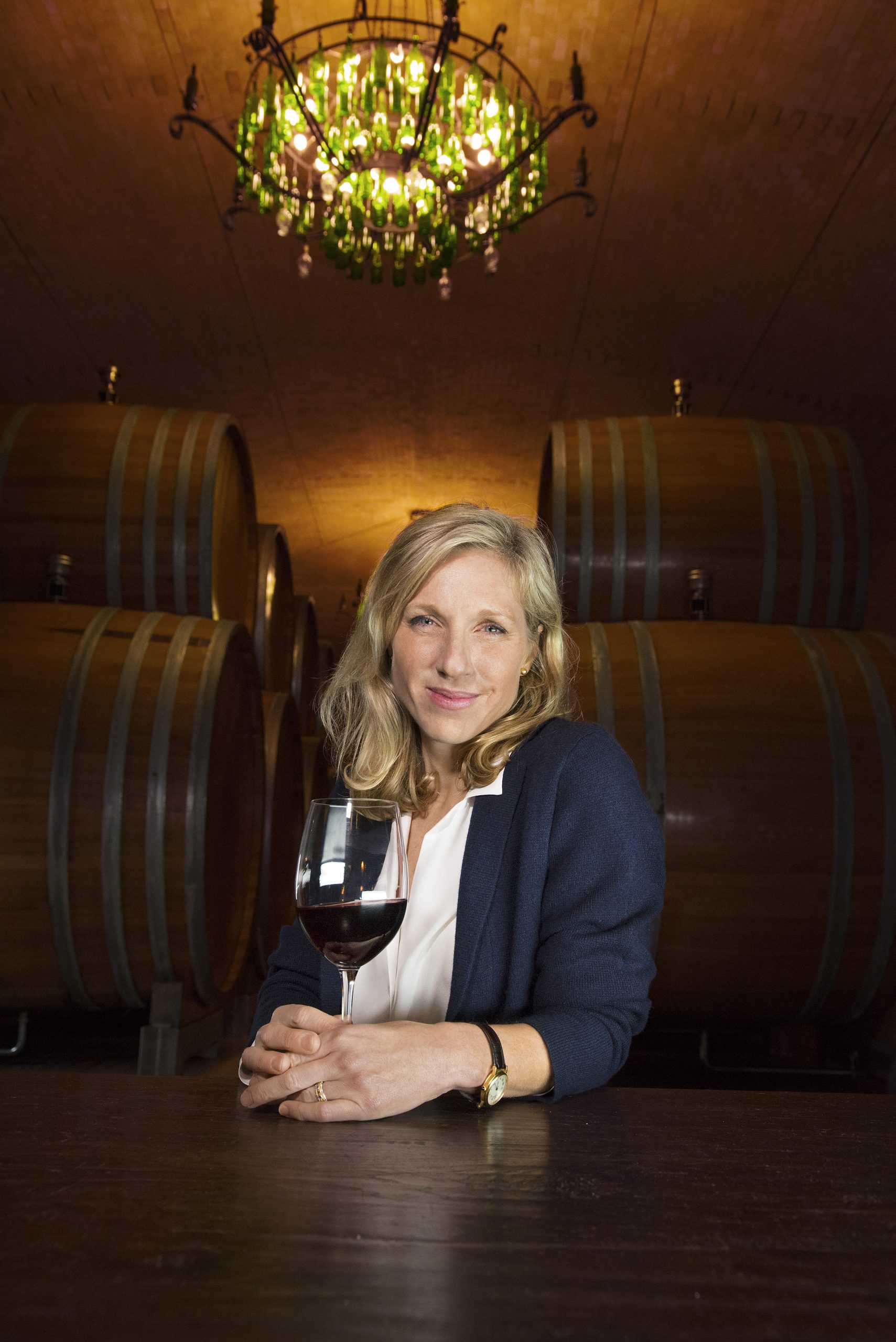 Leadership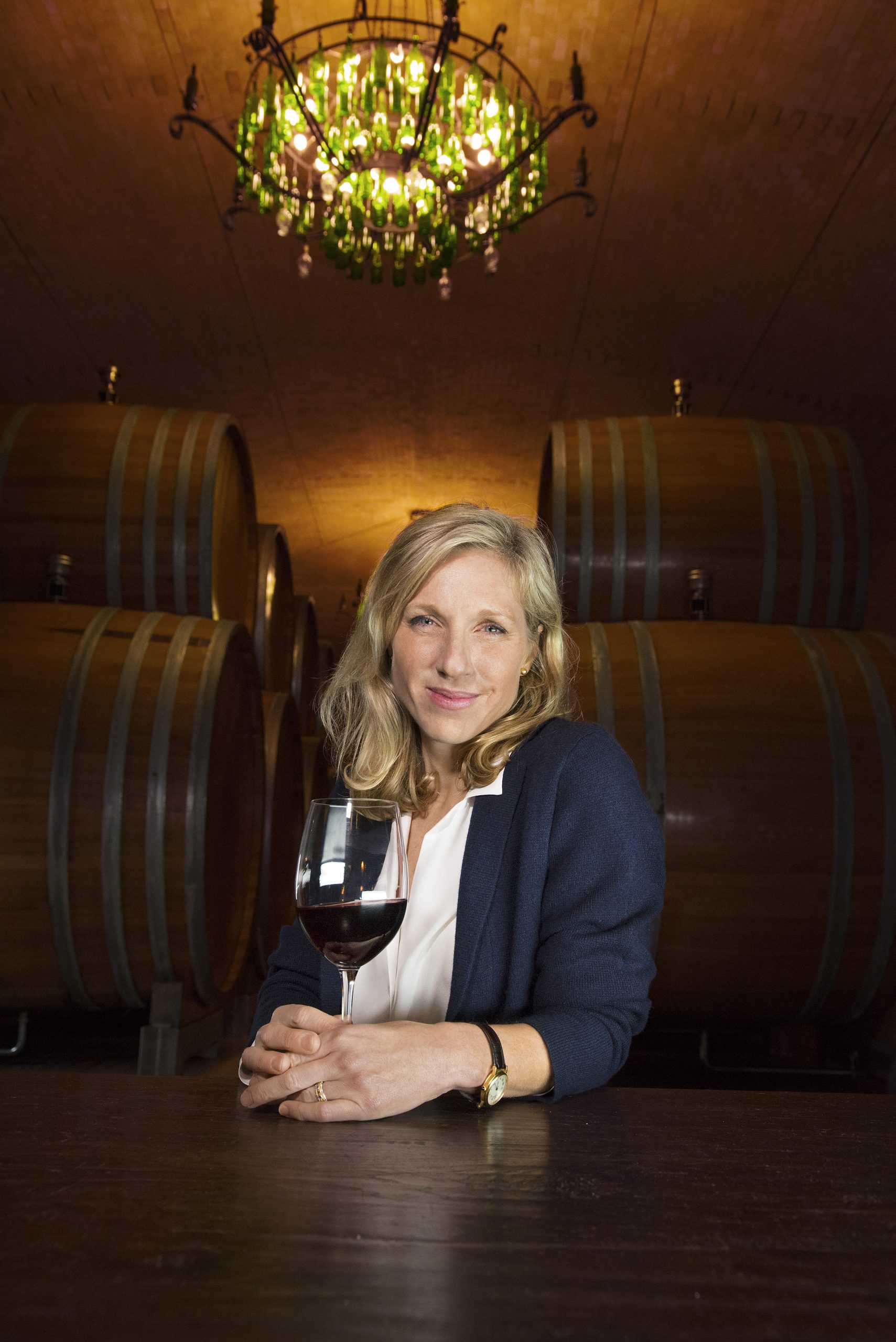 Cristina Mariani-May is the CEO and president of Banfi, a global wine brand that includes the internationally renowned Banfi estates in Tuscany and Piedmont, Italy, the US import business; and the Pacific Northwest's Pacific Rim & Company. The youngest daughter of Banfi Chairman Emeritus, John F. Mariani, Jr., Ms. Mariani-May, represents the third generation of family leadership in the company founded by her grandfather, John Mariani, Sr. in 1919.
Under Mariani-May's leadership, Castello Banfi has been awarded international recognition for exceptional environmental, ethical and social responsibility, and has become a beacon of hospitality in the wine region from a Relais and Chateaux property to Michelin-star dining. Most recently (December 2021) Cristina has been named one of the most influential women in Wine and Spirits, and was named one of Luxury Daily's 'Women to Watch' in 2021.
Chairman Emeritus Dr. John F. Mariani, continues as active counsel to the executive committee and is a member of the firm's advisory board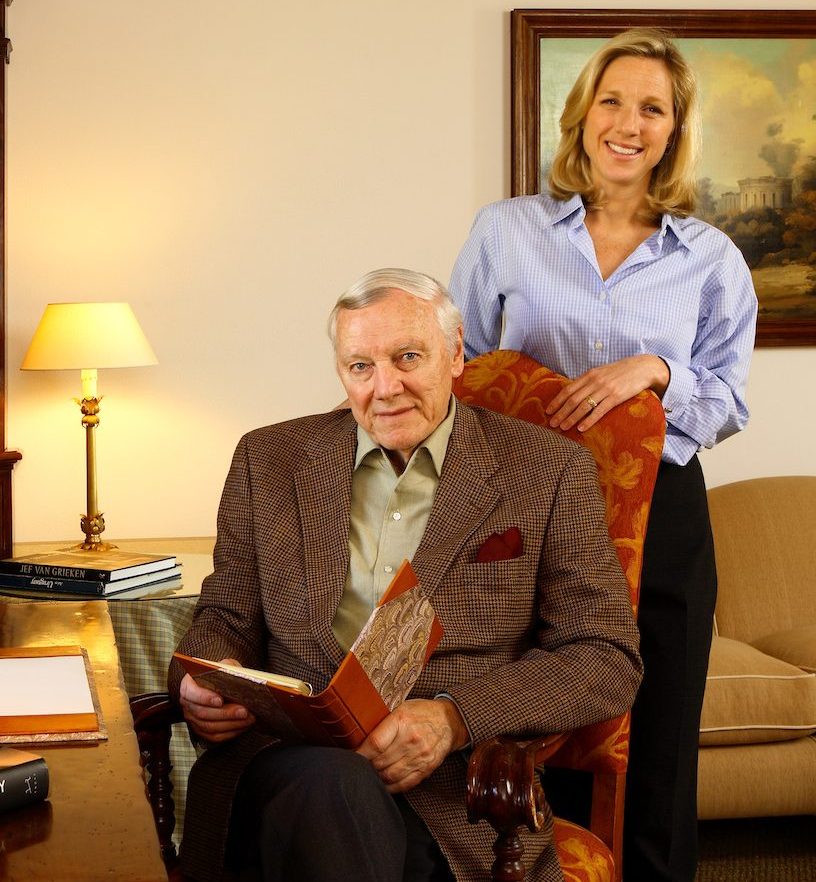 History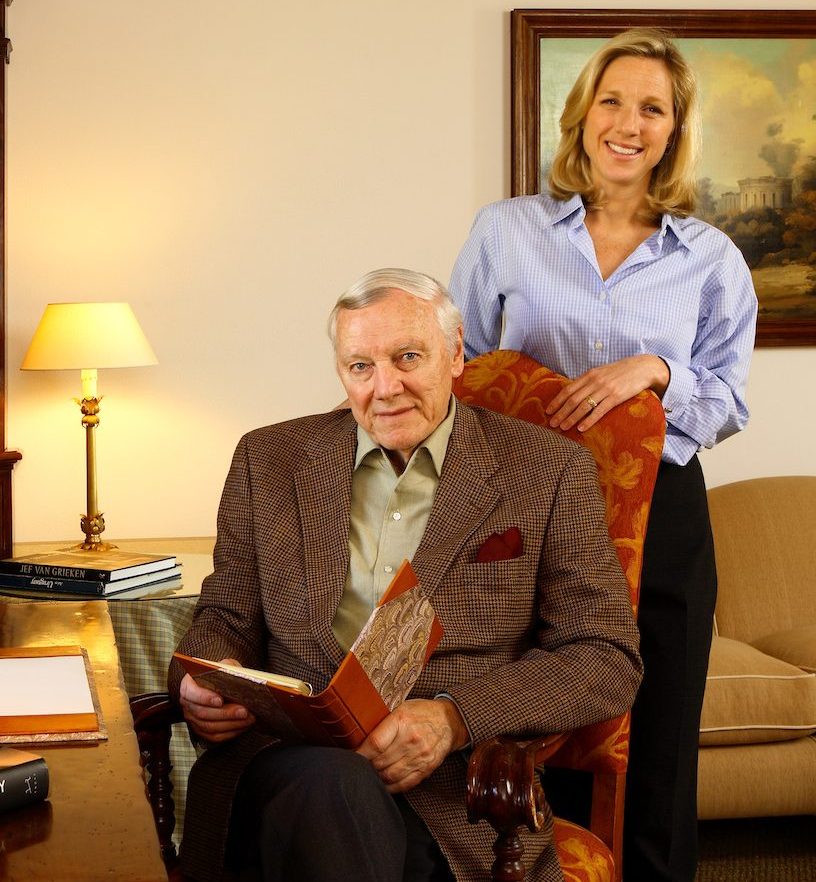 When he established the company on Spring Street in the heart of New York's Little Italy, John Mariani, Sr. named the company after an aunt, Teodolinda Banfi, a woman of eclectic tastes who supervised his early education and greatly influenced his views toward fine wines. Until her retirement, she had served as head of the household staff of the late Pope Pius XI, and is distinguished as the first lay person ever to hold that post.
Teodolinda Banfi, who inspired the founding and naming of Banfi Vintners, earned a place in papal history by being the first lay person ever to head a pope's household staff. A woman of eclectic tastes, she greatly influenced the firm's founder, her nephew, John Mariani, Sr., through her knowledge of fine wines, and that ultimately shaped his choice of business career. He established the company that bears her name in New York in 1919. Mr. Mariani was born in Torrington, Connecticut in 1895, but when he was nine years old, his father, a carriage maker, died and financial circumstances forced his mother to return to Italy with him and five siblings. They resided with her sister, Teodolinda, who took an active interest in the children's early education. At the time she directed the household staff of the Cardinal Archbishop of Milan, Achille Ratti, a man destined to become pope. In 1922, following the death of Benedict XV and 14 votes of the conclave, Cardinal Ratti was elected to the papacy, taking for his pontifical name Pius XI. Among his first appointments was one that stirred up a bit of controversy in austere Vatican circles. He requested that Miss Banfi be summoned to manage his household as she had for many years in Milan. It seems that Miss Banfi was like a younger sister to the pope, his mother having adopted her as a child (she was born in Caronno Milanese on March 5, 1862, but orphaned at an early age). Nevertheless, Pius XI's request was viewed with amazement – and ignored for months – because never before had a woman, other than a nun, lived in the Sistine Palace. Only after he repeated his instructions over and over again did she arrive on the scene and take up residence in a two-room apartment overlooking the Belvedere. Miss Banfi quickly took charge. Records recently discovered in the Vatican Archives refer to her as the "real guardian" of the papal apartments. Recognized for her strong work ethic and formidable personality, she is described as diminutive yet "very authoritative, particularly in the kitchen," just as she had been in former days at the Archbishop's palace where she also selected the wines served with the future pope's meals. Her choices – and the reasons for them – had been occasional topics of conversation back in Milan, and they did not escape her nephew's attention. In later years, he would quip with a wink that the experience unveiled for him the secrets of the Vatican cellars. Addressed simply as "Miss Linda," it was often difficult to distinguish Miss Banfi from a nun. She always wore black, even her hair was tightly bound by a black scarf, and her strong sense of duty and personal loyalty to the pope dictated she work prodigiously. Little is known about how she spent her free time except for works of charity. She enjoyed listening to the radio, mostly classical music, and reading also accounted for many of her leisure hours, everything from the classics to devotional literature and, of course, the daily press. (She favored Milan's newspapers over local media, however, with one exception: Osservatore Romano.) Miss Banfi remained in the post for several years and then retired. In 1929, she was granted Vatican citizenship and resided in San Carlo Palace until, after a long bout with bronchial pneumonia, she died peacefully in her sleep on February 12, 1938. Her remains are interred in a crypt under the parish church of Santa Anna in Vatican City.
Sustainability
Banfi has received the Equalitas certification in recognition of achievement in three key pillars of sustainability: Environmental, Social and Economic. Castello Banfi was also the first winery in the world to be awarded international recognition for exceptional environmental, ethical, and social responsibility by the International Standard Organization based in Geneva, Switzerland(ISO 14001 and SA8000) as well as a leader in customer satisfaction (ISO 9001: 2000).
What is it that makes our vineyard so special? Castello Banfi maintains one of the highest ratios of forest to cultivated land among European wine estates. Only one third is planted to vine while the balance of the land is dense with olive groves, plum trees and woods. Beyond harvesting grapes for world-class wines, Castello Banfi harvests plums, produces olive oil, balsamic and wheat for organic pasta. Pioneering has always been part of our DNA while research and an emphasis on sustainability continually drives what we do. From vineyard and clonal research, to our signature process of seasoning and toasting our oak, to our innovative horizon project in the winery, Castello Banfi is relentless in the pursuit of excellence.
Recognition
Excellence
Castello Banfi vineyard estate in Montalcino, Tuscany, named five-time "International Winery of the Year" and thirteen-time "Italian Winery of The Year" at the International Enological Concourse in Verona.
Giving Back
Banfi's success has enabled the company to play a broad philanthropic role through the Banfi Foundation. The Foundation provided seed money to help Catholic Relief Services build a technical school and an orphanage as well as an 800-unit housing project in Potenza, Italy, where thousands were left homeless after a devastating earthquake in the early 1980s. It also generously endows select charities and universities around the world, and sponsors annual scholastic tours to study the food and wine culture of Italy.
The Banfi Vintners Foundation
The Banfi Vintners Foundation is the philanthropic arm of Banfi Vintners.Encouraged by their success in business, the Mariani family established the Banfi Foundation and from its earnings contributes to leading national charities and higher education through scholarships, fellowships and grants-in-aid. To promote greater knowledge of the fine wines of Europe and the U.S., the Foundation has endowed the Banfi Chair of Wine Education at Cornell University and provided funding for a Chair of Economics at Colgate University themed to the American economy and the importance of the free enterprise system. In addition, each year the Foundation provides scholarships for students at select hospitality and business colleges to travel to Italy for seminars on that nation's wine and food culture. The Foundation sponsors professional enrichment tours for members of the Guild of Sommeliers to visit several of Italy's key winemaking regions to more deeply understand that country's wine and food culture and to passionately communicate its stories to American consumers.
Builders of Brunello
Lauded for groundbreaking research on the Sangiovese vine to produce superior Brunello and super Tuscan wines; producing wines that are low in sulfites and histamines; and developing cutting edge winemaking techniques, Castello Banfi is
Perhaps no other region/varietal combination can better make the case for terroir: the quality is such that Brunello and Rosso di Montalcino wines are regulated to be 100% Sangiovese, produced and bottled within the Montalcino territory. Here in Montalcino, Sangiovese shines. Its history of winemaking dates back to the Etruscan age, yet, it was the pioneering spirit of two American brothers, John and Harry Mariani of Banfi that sparked the renaissance that propelled Brunello di Montalcino to its rightful place on the world stage. In fact, Brunello was the first red wine to gain DOCG status in 1980. Decades of research, shared with other Montalcino producers in search of the optimal selection of clones for consistently outstanding Brunello di Montalcino …there is no question that Brunello is the heart of Castello Banfi.