Cost'è Rosé Toscana IGT
Availability
Size(s):
750ml 0 80516 14084 1
Soil:
Sandstone soil with a strong presence of friable rock.
Hints of red berries from the Sangiovese grape combined with scents of citrus and sage from the Vermentino grape.
Taste:
A refreshing rosé with a long finish.
Food Pairing:
Delicious as an aperitif.
Perfect match for meals with white meat or fish.
Both grapes ferment in stainless steel tanks separately. The Sangiovese, after short contact with the skins, vinifi es at 60-65°F, while the fermentation of Vermentino happens at a temperature of 55-60°F. The two grape varieties are then blended together to produce a fresh and lively rosé.
Follow us on Social Media
Reviews

Cost'è Rosé Toscana IGT
read full review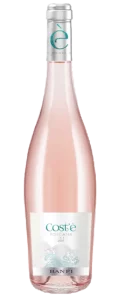 Banfi Sparkling & Rose
Cost'è Rosé Toscana IGT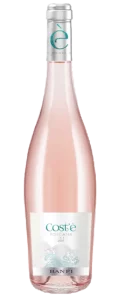 Date posted: August 31, 2020

2018 Cost'è Rosé Toscana IGT
read full review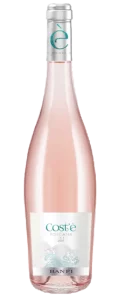 Banfi Sparkling & Rose
2018 Cost'è Rosé Toscana IGT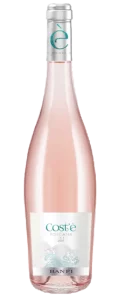 Date posted: October 22, 2019