Pacific Rim Solstice Vineyard Riesling
Availability
Size(s):
750ml 8 99552 10727 1
Soil:
Wind-blown loess on basalt bedrock.
Origin:
Solstice Vineyard, Yakima Valley, Washington
Bouquet:
Jasmine, peach & wet stone.
Taste:
This light Riesling feels dry, with a hint of tangerine on the fi nish after a nice hit of peach, apple and fl oral fl avors
Food Pairing:
Ideal with risotto, fish in a creamy sauce and pork chops.
Our Solstice from the Yakima Valley is the purest expression of Washington Riesling. The vineyard was planted in 1980, some of our oldest vines. The vines grow in shallow (18 inches) wind-blown loess deposits sitting on the top of the basalt bedrock. This is a poor, minerally driven terroir, perfect to produce a Riesling with rich complexity. Our Solstice Riesling grapes are handpicked and fermented with its native yeasts and aged sur lie for 6 to 12 months.
Follow us on Social Media
Reviews
Excellence Award
2019 Pacific Rim Solstice Vineyard Riesling
read full review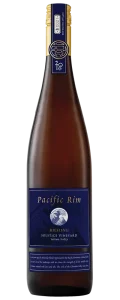 Excellence Award
Pacific Rim Classics
2019 Pacific Rim Solstice Vineyard Riesling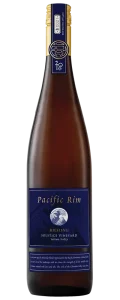 Date posted: September 29, 2022
2016 Pacific Rim Solstice Vineyard Riesling
read full review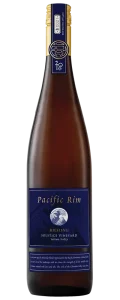 Pacific Rim Classics
2016 Pacific Rim Solstice Vineyard Riesling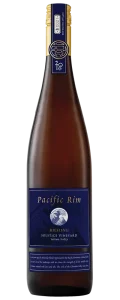 Date posted: January 31, 2019